One day combo, car and boat tour
A really good way of getting the most out of Stockholm is to do half of the day by car, and do the rest by boat.
The boats we go by are public and the car is your private limousine.
Your knowledgeable guide is with you at all times telling you of the sights and interesting facts of our beautilful city.
Some walking can be included, based on your preference.
A stop for a lunch of your choice.
Time 8 hours, suggested start at 09.00 AM
one day tour with boat in the archipelago
One way to experience the Stockholm archipelago is to travel by public ferry from island to island. Another possibility is to rent a private boat cruising around the many islands and islets.
Visit some of the gorgious small towns along the cost or go out to the old fortresses at Siarö or Vaxholm , rent a kayak or a bike and discover the nature of Stockholm at its best.
The water is crisp and clear and on a hot day it is a great feeling to jump in the water for a swim.
Fishing is allowed in most areas of Stockholm and you can rent fishing gear for a day and try to catch a big pike, perch, pikeperch, and trout or salmon which can be found even in the heart of the city.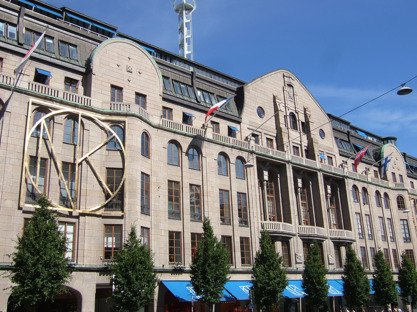 If you like shopping, you´ll love Stockholm !.. but it can be quite an exhausting and very time consuming task if you don´t know where to go.
Let us take you to all the best places for fashion, artifacs, antiques, furniture or swedish and international design, modern or old. Stockholm offers their visitors a blend of small boutiques and large indoor shopping malls in the City or out in the suburbs.
You will be taken in your private limouisine where you can relax before we move on to the next place... We can go on as long as you like.
Let us know what you want and LET´S GO !